THREE THINGS TO KNOW ABOUT THE 2021 CADILLAC CT5
THREE THINGS TO KNOW ABOUT THE 2021 CADILLAC CT5
Posted on May 9, 2023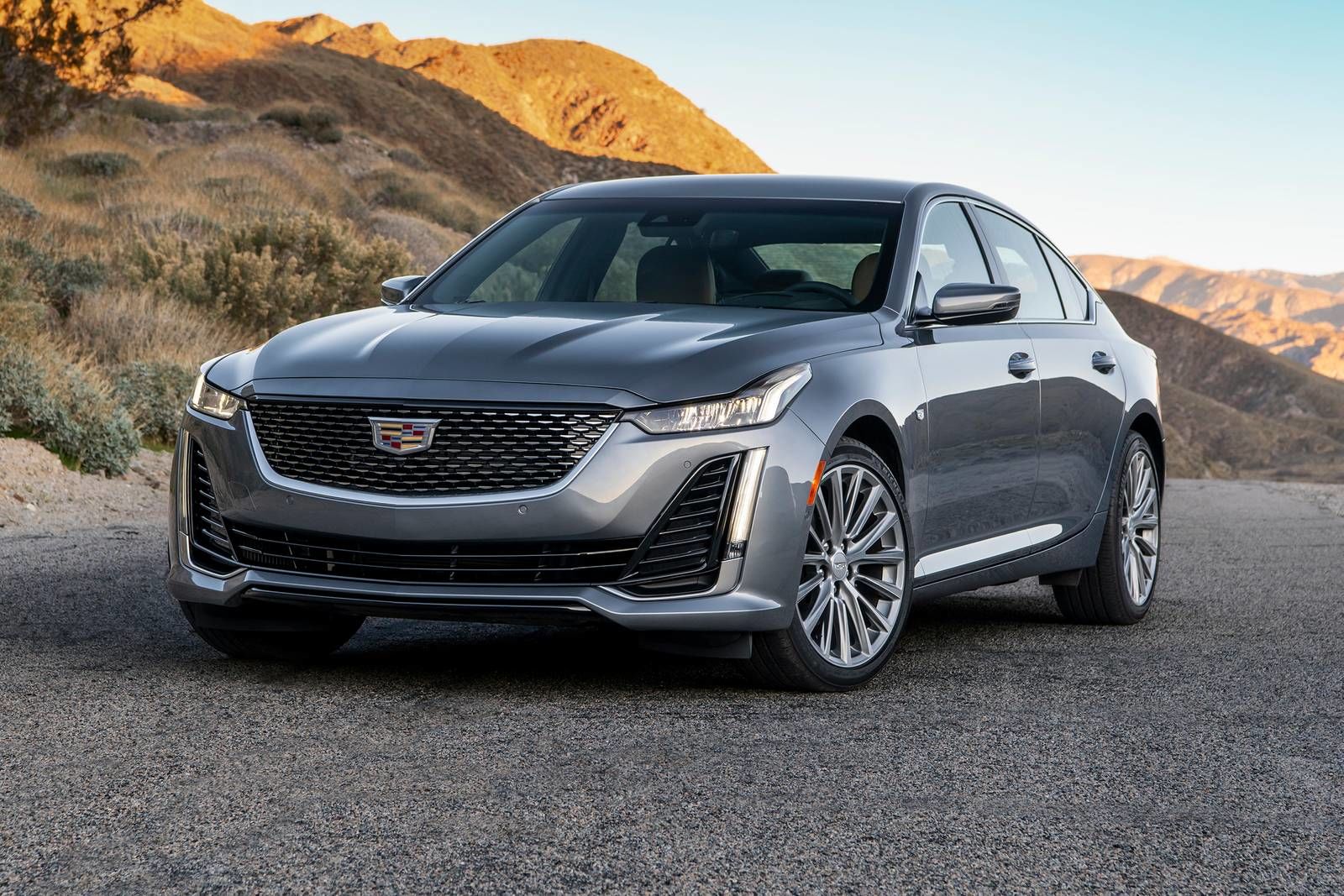 The new Cadillac CT5 arrived on the market in 2020, bringing with it an impressive design, sporty performance, and traditional Cadillac luxury. It's a new luxury sedan for a new age, offering no-compromise performance in every area. Here are three things to know about the 2021 Cadillac CT5.
A Wide Range of Engines
The 2021 Cadillac CT5 has multiple engine options, making sure that you get exactly what you need. The entry-level engine is a 2.0-litre, turbocharged four-cylinder that delivers 237 horsepower and 258 pound-feet of torque. This engine powers the CT5 to 100 km/h in around 6.0 seconds, ensuring top performance even in the base trim.
Next in the engine lineup is an impressive 3.0-litre V6 that delivers 335 horsepower and 400 pound-feet of torque. This makes the CT5 one of the most powerful cars in its segment.
But there's more. The CT5 can also receive a 3.0-litre turbo V6 that delivers a very impressive 360 horsepower and 405 pound-feet of torque. 100 km/h is attained in less than 5.0 seconds, and all-wheel drive is available. Every engine is paired with a 10-speed automatic.
A Stunning Design
One of the elements that truly shines on the Cadillac CT5 is the design. The car is simply stunning and stands out on the road as very few luxury sedans can. Even in the entry-level model, the CT5 is simply beautiful from every angle.
A Lot of Luxury and Space Inside
Better yet, it is as beautiful inside as it is outside. And very luxurious. The 2021 Cadillac CT5's interior boasts the latest tech, beautiful materials, and a lot of versatility as well. If you want a sedan that offers decent interior space, the CT5 is a great option for discerning consumers.